Center for Human Factors in Advanced Aeronautics Technologies
The Center for Human Factors in Advanced Aeronautics Technologies (CHAAT) at California State University, Long Beach (CSULB) is researching the impacts of future automated tools and new operating concepts on human operators in our National Airspace System (NAS). CHAAT researchers address a major bottleneck preventing expansion of our NAS: The human operator. 
CHAAT performs ongoing research to measure human performance in complex systems such as the Next Generation Airspace Transportation System (NextGen). We also participate in the training of the future workforce, in aeronautics and other NASA-related disciplines, through the training of students in human factors.
Ongoing Projects
CHAAT researchers are currently working on the development of tools for measuring situation awareness and workload in NextGen airspace environments, investigation of training methods for current and future air traffic controllers, and research of novel input devices and display formats for NextGen operators. For more information about our ongoing projects, check out our current research page. 
Outreach Programs
The CHAAT team works to promote the discipline of human factors and STEM (Science, Technology, Engineering, and Mathematics), both locally and nationwide, to students with diverse backgrounds, interests, and grade levels. Some of our outreach programs include:
Engineering Girls Internship (EGI) Program (Ongoing)
The Engineering Girls Internship (EGI) Program is a university outreach program designed to inspire the next generation of female engineers and scientists. Through CHAAT, the Engineering Girls Internship reflects a collaboration between the College of Engineering and the College of Liberal Arts at California State University, Long Beach. The program incorporates NASA educational content to introduce students to the important work done by professional engineers and scientists dealing with space exploration, air traffic safety, and scientific research that greatly influence the future of our nation.
EGI begins accepting applications in February of each year for the summer program. For more information, visit the Engineering Girls Internship Program's "How to Apply" Page or email coe-girlsinternship@csulb.edu 
NASA Learning Experience (Past Event, July 2010)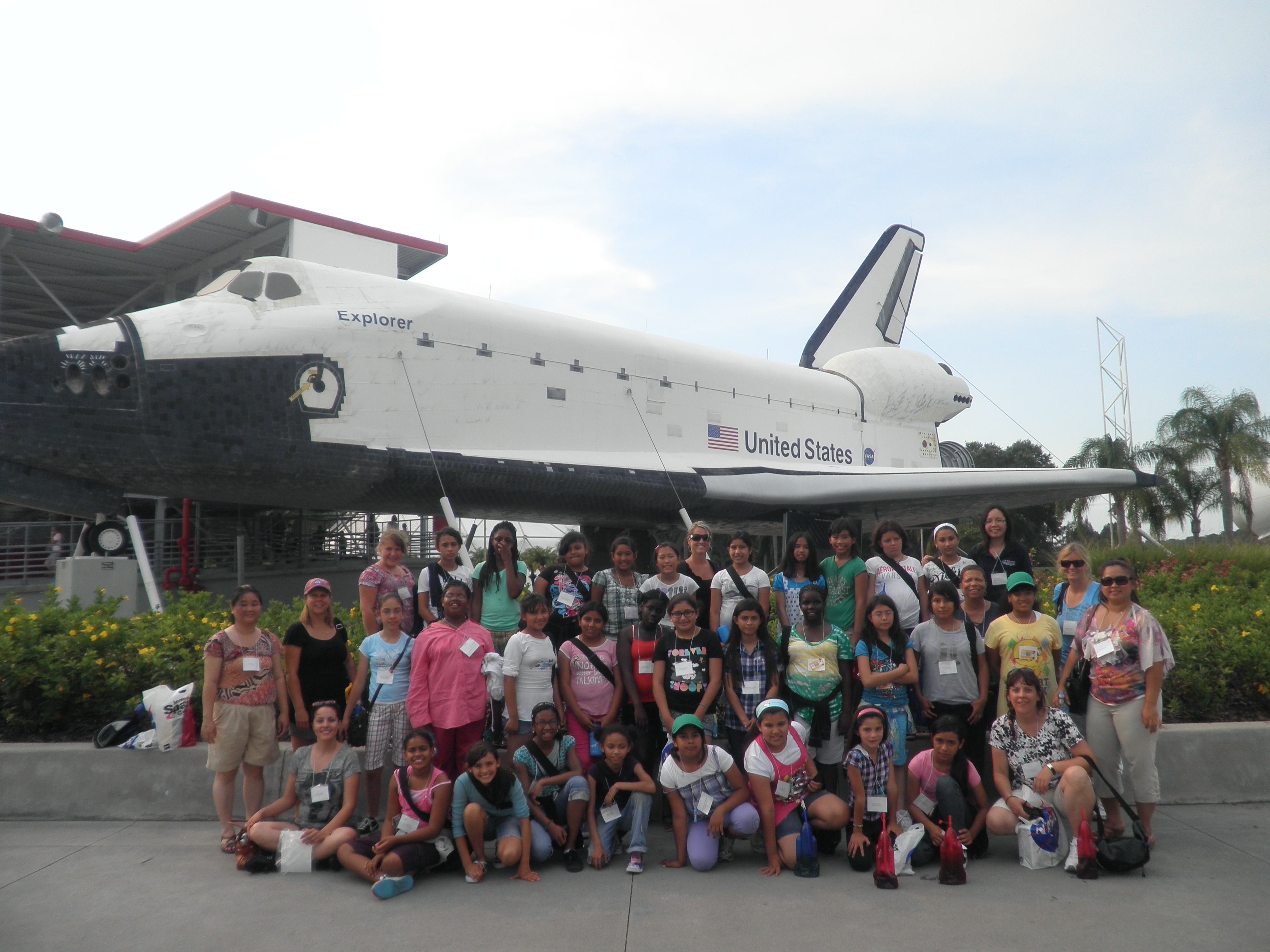 The NASA Learning Experience (NLE) trip was part of California State University, Long Beach's Women-in-Engineering Outreach Program and the Center for Human Factors in Advanced Aeronautics Technologies' growing efforts to encourage young girls to consider future careers in engineering. The trip took place in July, 2010, and was an opportunity for underrepresented students to visit the Kennedy Space Center (located in Florida) for an education forum, hands-on activities, and a tour of the center. Activities included NASA content-based educational activities, exposure to the excitement of the space program, and minority role models. Tours included tours of the Saturn V rocket display, International Space Station centers and the Astronauts Hall of Fame. 
Summer of Innovation (Past Event- August 2010)
As part of the Summer of Innovation in 2010, we took 50 middle school girls on a trip to NASA Dryden to participate in a "mission control" event. 
Announcements
Congratulations to Dr. Gabriella Hancock on being selected as the recipient of APA Division 21's prestigious Briggs Dissertation Award, which recognizes the best dissertation in the field of Applied Experimental and Engineering Psychology.
Dr. Jim Miles (PI) and Dr. Tom Strybel (Co-I) were awarded a grant from Metrans," Evaluation of Autonomous Vehicles and Smart Technologies for Their Impact on Traffic Safety and Traffic Congestion."
Dr. Kim Vu (PI) and Dr. Tom Strybel (Co-I) were awarded a grant from NASA Ames Research Center, "Controller Acceptability of MOPS2 ConOps".
Five students were awarded NASA Ames internships for Summer 2019: Mario Lin, Kelsey McCoy, Nicole Mok, David Nalan, and Andrew Torr.
Congratulations to Andrea Nicole Flores who accepted a position at Google.
Congratulations- 2019 Graduates of the MS Human Factors Psychology Program!
Vanui Barakezyan – The Relation between Urgency and Distance-Over-Speed Bias in Time-to-Contact Estimation
Tim Diep – Combating Clickbait: The Role of Sharing in Remembering Social Media News
Andrea Nicole Flores – Effect of Stimulus Eccentricity and Cognitive Load on Detection-Response-Task and Driving Performance
Amber Latham- Effectiveness of Expert Feedback During Training of Novices as Petrochemical Refinery Field Operators
Ezekiel Skovron – Predicting Attitudes towards Advertisement Strategy Based on Personality
Laura Yorba – Assessing the Effectiveness of Variants of the Nutrition Facts Label for Promoting User Comprehension  
Congratulations- 2018 Graduates of the MS Human Factors Psychology Program!
Edward Barraza – Measuring the Effects of a Cognitive Aid in Deep Space Network Operations
Henri Battiste – A Comparison of Graphics-Based versus Text-Based Online Probe Methods for Predicting Performance of Air Traffic Controllers
James Cunningham- Cognitive Effects of Using Eye-Gaze as a Control: A Study to Identify Effects on Visual Perception
Ryan Fritz – Customization: The Path to a Better and More Accessible Web Experience
Abram Knarr – Do Peripheral HUD Warnings Affect Driving Ability?
Sabrina Moran – Performance and Attentional Abilities of Automobile Drivers with Head-Up and Head-Down Displays
Alice Winter- Response-Effect Compatibility Defines the Natural Zooming Direction with Indirect Manipulation Devices