Donate
Philanthropy is central to the success of CSULB as an institution and the primary source of funding for The Global Studies Institute.  Giving to The Global Studies Institute is the best way that you can support our students and our projects centered on promoting international education in the CSULB curriculum and the development of the global competencies students need as they enter the workforce in their chosen profession.
For more information see: http://csulbgiftplanning.org/
Contact:  Howie Fitzgerald. Tel. (562)985-1619 or email Howie.Fitzgerald@csulb.edu
Our Priorities
Global Fellows Program Fund: Since its inception in 2015 the highly successful Global Fellows program has afforded undergraduate students the unusual opportunity to build their own global project from concept to delivery. Current funding levels allow for the continuation of a pilot-size cohort but opportunities abound to grow the program to the benefit of student innovation and campus global engagement.
International Internships Development: Internships serve as a structured work experience related to a student's major and career goal.  They are invaluable experiences to enhance a student's academic, career, and personal development, helping them gain the skills and experience to get their first job and succeed in working on international teams central to so many professions.  The strongest internships blend the workplace experience with university and academic integration. CSULB therefore requires internship contracts for all of its placements.  The GSI has been a campus leader in growing internship opportunities in other countries for CSULB students to gain those critical skills in diverse international, intercultural, and linguistic environments.
Chair's Excellence Fund: Gifts to this critical area provide the director of the Global Studies Institute with flexible funding that allows the Institute to meet its greatest needs.  Examples can include funding student assistants for international curriculum research, visiting speakers, one-time student support for growing a relationship with a partner, and technologies to assist in communications with global partners.
Endowed Directorship:  The administrative functions of The Global Studies Institute are supported through funds for fractional time which vary by year.  Endowing the position of director provides a larger amount of time to grow the functions and innovations of The Global Studies Institute while freeing some funds for programmatic uses.
Naming Rights: The Global Studies Institute welcomes requests for naming rights.  Such an endowment would provide regular funds for growing existing programs and development new innovations and functions to the benefit of student global learning and engagement.
GSI Supporters
Having been in the entertainment business for nearly 40 years, I have seen the evolution of this culturally impactful industry become increasingly dependent on a global perspective. With emerging robust markets…it becomes more critical for executives to develop a sophisticated world view and cultural sensitivity in order to create effective global business models and marketing/distribution campaigns for content.  Much of these changes…have created the need for tech-savvy and internationally sensitive executives capable of creating business strategies in response to the growth of the entertainment business on a global scale.
– Fritz Friedman, President, Fritz Friedman Co., Los Angeles-production and communications company
I learned about a variety of cultures when I became a Peace Corps volunteer in Fiji.  Now, as a social worker, that former training and experience have helped me to navigate the variety of customs and values that I currently encounter among the people with whom I work.  Becoming more knowledgeable of different traditions and perspectives is imperative if we are to better understand individuals within the culturally diverse environments here in the U.S. and elsewhere.
– Hila Raen, Social Worker
The U.S. produce industry has become an integral part of the global marketplace. To be successful in our industry, there needs to be an understanding of the impact of foreign tariffs, lower costs of the foreign production, packing and/or processing as well as how government regulations can restrict importation and exportation of our products. We are encouraged to know that The Global Studies Institute at CSULB is committed to ensuring that its students have a good understanding of how global issues affect everyday business.
— Jackie Caplan Wiggins, Vice President & COO Frieda's Specialty Produce
In the maritime industry we are dealing with customers large and small from countries like China, India and Greece. Employees and perspective employees must be well-versed in the global marketplace, possessing the ability to understand global economics and their corresponding cultures. We find that success in our company can be traced back to a clear, established global mindset. Thus, students graduating with a complimentary educational background in this area are highly sought after within our organization.
– Josh Roman, General Manager, Long Beach — Wrist Ship Supply
Today's economy is unquestionably global in nature. The knowledge to be successful and competitive in those markets is key to your organization's success. The opportunity to learn these unique critical skills and to prime yourself for success is a real value in today's market and the war for talent.
— Charles Landon, Precision Castparts, Director, HR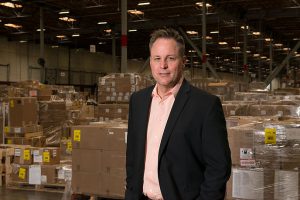 It is critical to have an understanding of the rules of compliance, ethics, and cultural norms of doing business within each unique global region. Promoting cultural awareness and diversity within an organization is essential to building a global team that is motivated, committed, and operates seamlessly.
– Steve Arthur, Ceva Logistics, Vice-President—Operations, LAX
As a volunteer and entrepreneur, I lived in Asia for five years after college. This experience opened up my eyes to the vast world beyond our borders. I learned to appreciate and respect other people and cultures, which translated into my career to managing diverse manufacturing teams around the world. Global understanding is the key to my success and my company's competitive advantage.
– Judy Greenspon, CEO, NPI Services