Chicano and Latino Studies Welcomes New Faculty Member
October 11, 2021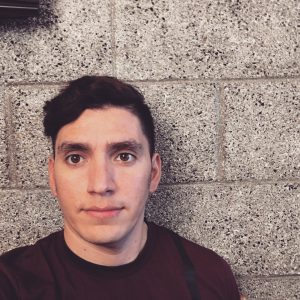 Dr. Dario Valles, an anthropologist in Latinx studies, joins the department of Chicano and Latino Studies as an associate professor this fall. 
Most recently, Dr. Valles was a teaching and lecture fellow at Columbia University. He was also a postdoctoral research associate in race and ethnicity at Brown University's Watson Institute for International Affairs/Center for Study of Race and Ethnicity in America.
Joining the faculty at CSULB marks a return to Southern California for Dr. Valles, who received his bachelor's degrees in anthropology and political science from USC and his master's degree and doctorate in anthropology from Northwestern.
"As a first-generation Latinx student who grew up in Los Angeles County, I have seen the impact of the Cal State system on providing educational access, creating equity and supporting engaged research," Dr. Valles says. "Being able to teach and serve at home in a public university in Southern California has been a number one goal." 
Dr. Valles conducts ethnographic research with a focus on methods that include visual and digital tools and is currently completing a documentary, "No Separate Survival," that grew out of digital storytelling workshops he held with Guatemalan, Honduran, Salvadoran and Haitian asylum seekers in Tijuana.
He looks forward to continuing his research at CSULB and to working with students as they discover how "different ethnic studies and other social science readings apply to everyday life."
"My first and foremost goal is to contribute to CHLS students and those in ethnic studies courses in ways that help each participant grasp the value of Latinx and ethnic studies scholarship and apply it to their various personal, professional, and community-oriented goals," Dr. Valles says. "CHLS has also made an intentional effort to include Central American and Caribbean communities as part of Latinx studies, and I look forward to both centering this in my courses and in events I help bring to campus, as well as supporting related student groups."