Deshonay Dozier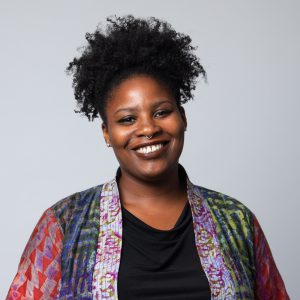 Assistant Professor, Department of Geography
California State University, Long Beach
1250 Bellflower Blvd., Long Beach, CA 90840
(Email) Deshonay.Dozier@csulb.edu; Office: PH1-229
Research Interests & Expertise
Dr. Deshonay Dozier completed a Ph.D. in Environmental Psychology at the City University of New York. Dr. Dozier brings to the Department of Geography teaching and research expertise in the fields of critical race and gender studies, Black studies, carceral geographies, urban planning and policy, cultural geography, and social movement studies.   
Deeply indebted to the possibility and foreclosure of freedom dreams, Dr. Dozier is preparing a book manuscript entitled, Contested Development:  A Poor People's Movement for a Better Los Angeles, 1960-2020. Contested Development narrates how poor people abolish the penal organization of their lives by reducing policing and creating livable communities in Downtown Los Angeles. A portion of this work is published in the International Journal for Urban and Regional Research. Dr. Dozier's next project examines how Black women artists produce collective and imaginative praxis of land and space.
Education
B.A., California State University – Northridge
M.A. and M. Phil, City University of New York, 2016
PhD, City University of New York, 2019
Publications
Dozier, D. (2019) Contested Development: Homeless Property, Police Reform, and Resistance, 1998-2015. International Journal of Urban and Regional Research, 43(1), 179-194.
Hackett, K. Saegert, S., Dozier, D., & Marinova, M. (2018) Community land trusts: releasing possible selves through stable affordable housing, Housing Studies, 1-25.