Dr. Emmy Lou Daugherty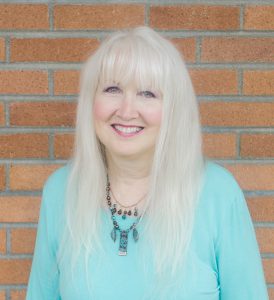 Emma L. Daugherty is a professor, former department chair, and past head of the public relations program in the Department of Journalism & Public Relations at California State University, Long Beach. Accredited by the Public Relations Society of America, she won the President's Award for Outstanding Faculty Achievement in 2018. Recognized for her work counseling students, she has also been awarded the Consuelo Nieto Mentor of the Year Award from the Partners for Success Program, the Outstanding Advisor Award from the Interdisciplinary Studies Program, and the Distinguished Teaching Award from University Programs. Daugherty was also the honored professor selected by 49er Athletics to be recognized for "outstanding dedication to student achievement" at the halftime program at the grand opening of The Pyramid.
Daugherty was given the Distinguished Service Award by the Orange County PRSA Chapter for lifelong achievement in the field of public relations. Additionally, she has won numerous awards in juried public relations competitions for her work in publication design, campaign development, and speechwriting, including Protos, PRism, Helios, and PRo Awards. She has published scholarly research articles on experiential learning, social responsibility, and ethical challenges in the public relations practice and is both an Arthur W. Page Legacy Scholar and an Arthur W. Page Legacy Educator.
She has served in many leadership capacities for professional organizations, including president, vice president, program chair, and accreditation chair for chapters of the Public Relations Society of America and International Association of Business Communicators in Central Michigan and Southern California. Prior to teaching at Cal State Long Beach, she reported for the New Castle News and served as public relations coordinator for New Castle Business College, public relations director for the Pittsburgh Symphony Society, and marketing director for the Wharton Center for Performing Arts in East Lansing, Mich. She produced and hosted "This Week in Pittsburgh" on WDUQ Radio, an NPR station. In addition, she was an account supervisor at Greg Smith and Partners in Santa Ana, Calif., overseeing advertising accounts for Kenwood, Yamaha, and Irvine Medical Center. Daugherty has also taught at Michigan State University, Cal State Fullerton, Chapman University, and Carlow College.
Daugherty received her bachelor's degree in public relations from the School of Journalism at West Virginia University, master's degree in advertising from Michigan State University, and Ph.D. with a concentration in communications from the School of Educational Studies at Claremont Graduate University.