Helena María Viramontes Lecture: Carribean Fragoza
March 16 @ 4:00 pm

-

8:00 pm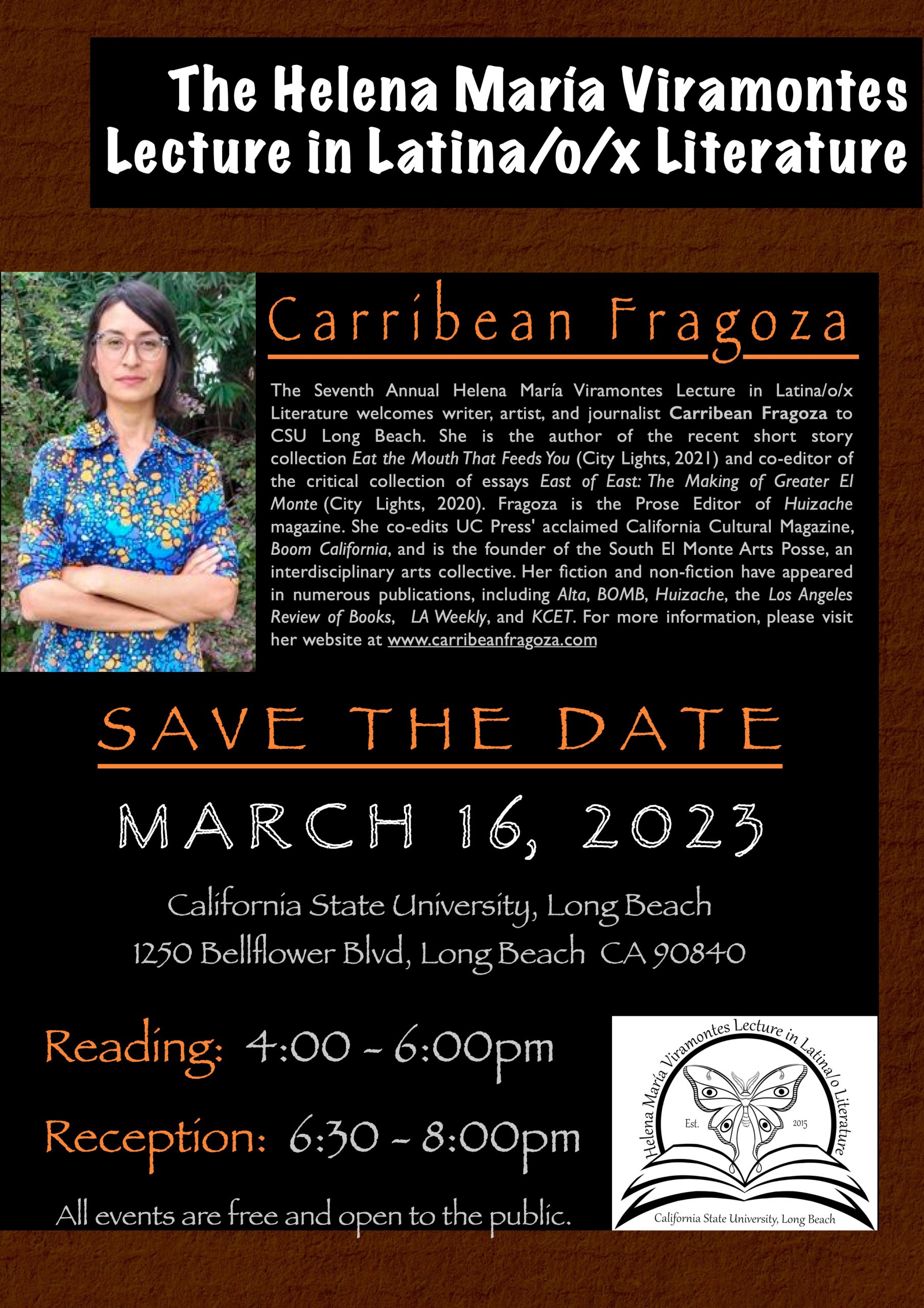 We are thrilled to announce that Carribean Fragoza will be this year's guest author for the Helena María Viramontes Lecture. Fragoza's keynote will be on Thursday, March 16, 2023 from 4:00-6:00 p.m. and a reception will follow from 6:30-8:00 p.m. 
Fragoza is the author of the recent short story collection Eat the Mouth That Feeds You (City Lights, 2021) and co-editor of the critical collection of essays East of East: The Making of Greater El Monte (City Lights, 2020).  She is also editor of Boom California and for KCET's Departures. We ask that you please consider incorporating the event and her work into your classes this semester. For more information on Fragoza, please visit her website: www.carribeanfragoza.com  
The Helena María Viramontes Lecture is a collaboration between faculty from the Departments of Chicano and Latino Studies and English and we invite you to visit our website, https://www.viramonteslecture.com/, for more information.