Israel in the Toughest Neighborhood in the World
January 23, 2020 @ 7:30 pm

-

9:30 pm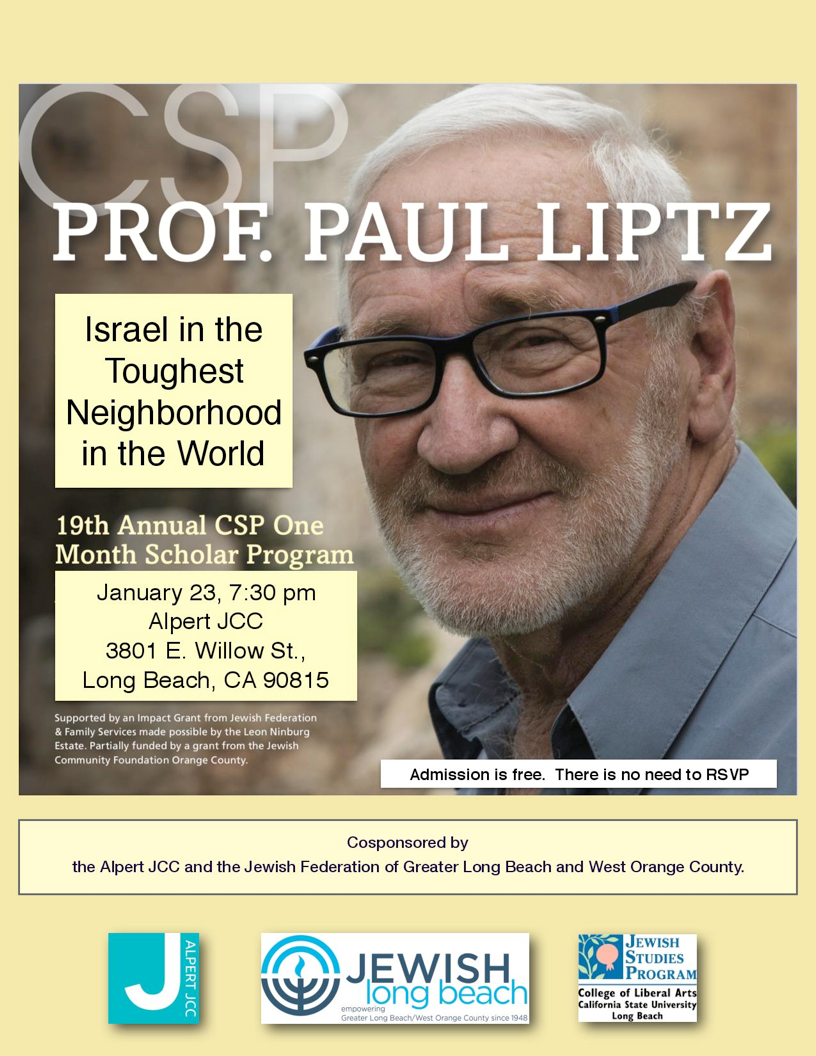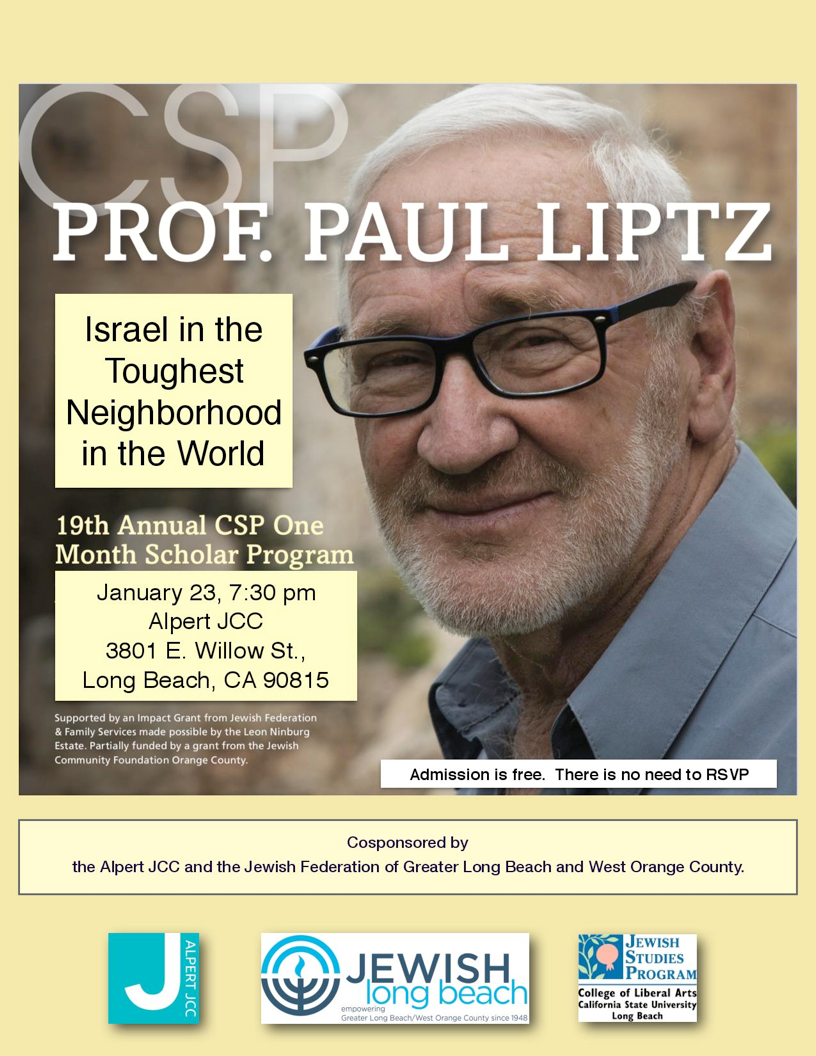 The CSULB Jewish Studies Program is very pleased to again partner with the Orange County One Month Community Scholar Program. This year's speaker is Dr. Paul Liptz.  
Dr. Liptz describes his talk this way:  After decades of conflict with its neighbors, Israel has attempted to improve its position.  Treaties with Egypt and Jordan, economic interaction with several countries, and the impact of a strong Israel assisting some Sunni Arab countries, have borne fruit in making the neighborhood a little less threatening.
Dr. Paul Liptz, a social historian, was on the faculty of Tel-Aviv University for 40 years, where he taught in the Department of Middle East and African History, as well as the International School.  His main interests are History of the Yishuv [Pre-State], the Modern State of Israel and Arab Women and Nationalism in the Middle East.
He also taught graduate students at the Hebrew Union College in Jerusalem as well as at the Conservative movement seminary for 25 years, dealing with modern Jewish history, Israeli society and the contemporary Middle East. In the Israeli army reserves, he lectured officers and non-commissioned officers on non-military realms. Paul was born in Rhodesia (Zimbabwe) and came as a volunteer to Israel one day before the Six Day War on June 4, 1967. He decided to stay in Israel, married Brenda and they have 4 children and 10 grandchildren.
Like all Jewish Studies talks, this concert and discussion is free and open to the public; there is no need to reserve a space.  For more information on this talk or spring 2020 events, please contact me.