1 event,
On Monday, September 11th, the CSULB Jewish Studies Program welcomes Dr. Jenny Caplan to Long Beach for her talk: "All Joking Aside: The Evolution of American Jewish Humor."  Her talk will be at the Alpert JCC (3801 E. Willow St.), beginning at 7 pm. The author of the new book, Funny, You Don't Look Funny: […]
1 event,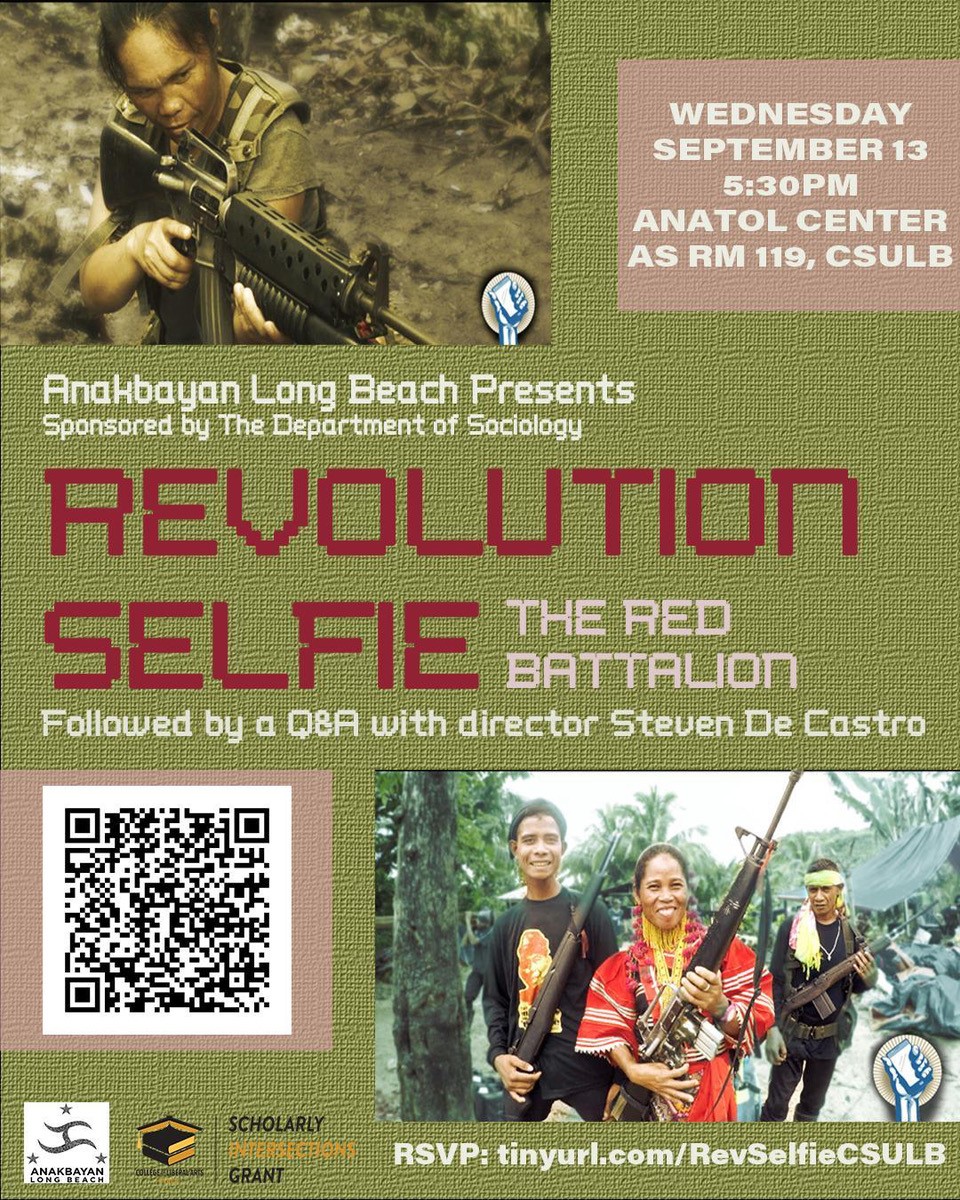 You are invited to an upcoming film screening on Wednesday, September 13th at 5:30pm.  The Department of Sociology will be partnering with Anakbayan Long Beach, a youth and student organization in Long Beach, to screen Revolution Selfie: The Red Battalion. There will be a Q&A with the director of the film, Steven De Castro, after […]
1 event,
The Center for First Amendment Studies is hosting the annual Constitution Day event. This year we will discuss the topic of "Power, Politics, and the Constitution." We will cover a range of issues concerning the Supreme Court, power, and constitutional politics. 
1 event,
The event, open to all via Zoom, will happen live on the campus of Stanford University, Tuesday, September 19 at 7:00 pm. Panelists will include Tobias Wolff, Robert Pogue Harrison, and Terry Gamble.  The web announcement features a chapter-essay from Stephen Cooper's co-edition with Clorinda Donato of John Fante's ASK THE DUST: A Joining of Voices and […]
2 events,
The Economics Department Seminar Series is back this semester, and the first talk of the series will be held virtually this Friday, September 22 from 11:00am-12:00pm on Zoom. The Zoom link and meeting ID are listed below. Our speaker will be PhD Candidate Luis Cabezas from UCLA. He will present his paper entitled "Large Devaluations, Heterogeneous Consumption […]
The State of Community Policy Advocacy & Organizing in Long Beach: A Conversation with Local Community Leaders Join us for an engaging panel discussion with community champions to learn about their policy insights, organizing perspectives, and explore dynamic opportunities for community engaged learning and community-based research possibilities. Explore Key Policy Areas: Immigration Housing Education Youth […]