Faculty & Staff
For general questions about our programs, please visit our department office in PSY-100 or contact us at 562-985-5001.  The office is open Monday through Thursday 7:30 a.m. – 5:00 p.m. and Friday 8:00 AM – 3:00 p.m. The office is closed for lunch from 12:00 – 1:00 p.m. every day.
Need to meet with your instructor?
Students are encouraged to visit their faculty's regular office hours.
Faculty are listed by last name. To jump to a section of the list, please select one of the following:
Courtney Ahrens, Professor
Ph.D., University of Illinois at Chicago
Community Psychology
Courtney.Ahrens@csulb.edu
(562) 985 – 2191
Office: PSY 319
Linda Alexander, Lecturer
MFCC, San Francisco State University
Counseling Psychology
Linda.Alexander@csulb.edu
Office: 211
James Amirkhan, Professor
Ph.D., University of California, Los Angeles
Personality Psychology
James.Amirkhan@csulb.edu
(562) 985-5351
Office: PSY 335
Marwa Azab, Lecturer
Ph.D., University of Irvine
Neuroscience
Marwa.Azab@csulb.edu
Office: Online
Dacey Bashaw, Lecturer
M.A., California State University, Long Beach
Psychological Research
Dacey.Bashaw@csulb.edu
Office: PSY 109
Anila Bhagavatula, Lecturer
Ph.D., University of Southern California
Social Psychology
Anila.Bhagavatula@csulb.edu
Office: PSY 113
Krystle Bloom, Lecturer
Psy.D., The Chicago School of Professional Psychology
Clinical Psychology
Krystle.Bloom@csulb.edu
Office: PSY 219
Carol Ann Caesar, Lecturer
Ph.D., California School of Professional Psychology
Clinical Psychology with a sub track in Health Psychology
Carol.Caesar@csulb.edu
Office: PSY 221
Barbara Caplan, Assistant Professor
Ph.D., University of California, Los Angeles
Clinical Psychology 
Barbara.Caplan@csulb.edu
Office: PSY 235
Alicia Castro, Lecturer
M.A., California State University, Long Beach
Psychological Research
Alicia.Castro@csulb.edu
Office: Online
Kelly Chiffer, Lecturer
M.S., California State University, Long Beach
Industrial-Organizational Psychology
Kelly.Chiffer@csulb.edu
Office: PSY 221
Dan Chiappe, Professor
Ph.D., University of Toronto
Cognitive Science
Dan.Chiappe@csulb.edu
(562) 985-5024
Office: PSY 226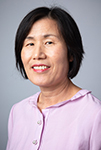 Young-Hee Cho, Professor
Ph.D., University of California, Irvine
Cognitive/Behavioral Statistics
Young-Hee.Cho@csulb.edu
(562) 985-5019
Office: PSY 331
Chi-Ah Chun, Professor
Ph.D., University of California, Los Angeles
Clinical Science
Chi-Ah.Chun@csulb.edu
(562) 985-7608
Office: PSY 325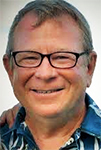 Collie Conoley, Professor
Ph.D., University of Texas
Counseling Psychology
Collie.Conoley@csulb.edu
Office: PSY 317
Maricela Correa-Chavez, Associate Professor
Ph.D., University of California, Santa Cruz
Developmental Psychology
Maricela.Correa@csulb.edu
(562) 985-5017
Office: PSY 223
Ronda Cowan, Lecturer
Ph.D., Alliant International University
Clinical Psychology
Ronda.Cowan@csulb.edu
Office: Online
Aldwin Domingo, Lecturer
Ph.D., University of Minnesota
Cognitive and Biological Psychology
Aldwin.Domingo@csulb.edu
Office: PSY 219
John Dwyer, Lecturer
Ph.D., University of California Los Angeles
Experimental Psychology
John.Dwyer@csulb.edu
Office: PSY 313
Martin Fiebert, Professor
Ph.D., University of Rochester
Clinical Psychology
Martin.Fiebert@csulb.edu
(562) 985-5027
Office: PSY 226
Joan Fisher, Lecturer
Ph.D., Northwestern University
Cognitive Science
Joan.Fisher@csulb.edu
Office: PSY 211
Peter Frecknall, Lecturer
Ph.D., Union Institute
Psychology
Peter.Frecknall@csulb.edu
Office: PSY 111
Gino Galvez, Associate Professor
Ph.D., Portland State University
Applied Psychology
Gino.Galvez@csulb.edu
Office: PSY 239
Nuria Giralt, Lecturer
Ph.D., University of Southern California
Cognition
Nuria.Giralt@csulb.edu
Office: PSY 107
Araceli Gonzalez, Associate Professor
Ph.D, University of California San Diego
Clinical Psychology
Araceli.Gonzalez@csulb.edu
(562) 985-8979
Office: PSY 229
Brenda Gutierrez, Lecturer
M.S., University of California, Santa Cruz
Psychology
Brenda.Gutierrez@csulb.edu
Office: PSY 107
May Ling Halim, Associate Professor
Ph.D., New York University
Developmental
MayLing.Halim@csulb.edu
(562) 985-5020
Office: PSY 329
Elyse Hallett, Lecturer
M.S., California State University Long Beach
Human Factors
Elyse.Hallett@csulb.edu
Office: Online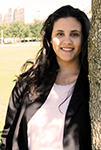 Gabriella Hancock, Assistant Professor
Ph.D., University of Central Florida
Applied Experimental & Human Factors Psychology
Gabriella.Hancock@csulb.edu
Office: PSY 423
Gerry Hanley, Professor
Ph.D., State University of New York at Stony Brook
Cognitive Psychology & Human Factors
Gerry.Hanley@csulb.edu
Office: PSY 237
Rose Hanna, Lecturer
Psy.D., California State University, Long Beach
Marriage and Family
Rose.Hanna@csulb.edu
Office: MHB 822
David Illingworth, Assistant Professor
Ph.D., Georgia Institute of Technology
Human Factors and Cognitive Science
David.Illingworth@csulb.edu
Office: PSY 419
Annette Iversen, Lecturer
Ph.D., California School of Professional
Clinical Psychology
Annette.Iversen@csulb.edu
Office: PSY 221
Jayme Jones, Lecturer
PhD., University of Kansas
Clinical Psychology
Jayme.Jones@csulb.edu
Office: Online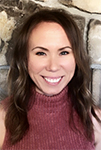 Danielle Kohfeldt, Associate Professor
Ph.D., University of California Santa Cruz
Social/ Community Psychology
Danielle.Kohfeldt@csulb.edu
(562) 985-5012
Office: PSY 227
Jennifer Koontz, Lecturer
Ph.D., University of California, Riverside
Lifespan Developmental Psychology and Quantitative Methods
Jennifer.koontz@csulb.edu
Office: PSY 111


Hilary Kyle, Lecturer
M.A., California State University, Long Beach
Research Psychology
Hilary.Kyle@csulb.edu
Office: Online
Ron Leaf, Lecturer
Ph.D., University of California, Los Angeles
Applied Behavior Analysis
Ronald.BurtonLeaf@csulb.edu
Office: PSY 313
Diane Lee, Professor
Ph.D., University of California, Berkeley
Biological Psychology
Diane.Lee@csulb.edu
Office: PSY 421
Andrew Lohmann, Lecturer
Ph.D., Claremont Graduate University
Social & Community Psychology
Andrew.Lohmann@csulb.edu
Office: PSY 219
Lisa Maxfield, Professor
Ph.D., Syracuse University
Cognitive Neuroscience
Lisa.Maxfield@csulb.edu
(562) 985-5029
Office: PSY 327
John McEachin, Lecturer
Ph.D., University of California, Los Angeles
Clinical Psychology
John.McEachin@csulb.edu
Office: PSY 313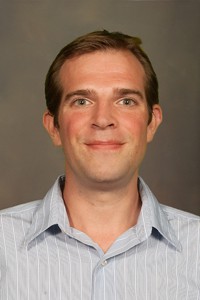 Jim Miles, Associate Professor
Ph.D., University of Virginia
Cognitive Psychology and Human Factors
Jim.Miles@csulb.edu
(562) 985-5030
Office: Psy 427
Karissa Miller, Assistant Professor
Ph.D., University of Pittsburgh
Health Psychology
Karissa.Miller@csulb.edu
Phone: (562) 985-1166
Office: Psy 315
Lorena Navarro, Lecturer
Ph.D., New Mexico State University
Counseling Psychology
Lorena.Navarro@csulb.edu
Office: PSY 221

Samar Needham, Lecturer
Ph.D., University of California, Los Angeles
Behavioral Neuroscience and Learning & Behavior
Samar.Needham@csulb.edu
Office: PSY 108
Dr. Bernadette O'Leary, Lecturer
Psy.D., Azusa Pacific University
Clinical Psychology
Bernadette.OLeary@csulb.edu
Office: PSY 109
William Pedersen, Professor
Ph.D., University of Southern California
Social Psychology
Bill.Pedersen@csulb.edu
(562) 985-5010
Office: PSY 231
Bron Pellissier, Lecturer
Ph.D., University of Southern California
Higher Education
Bron.Pellissier@csulb.edu
Office: PSY 213
Anamara Ritt-Olson, Lecturer
Ph.D., University of Southern California
Preventive Medicine
Anamara.Ritt-Olson@csulb.edu
Office: Online
Richard Rosenberg, Lecturer
Ph.D., University of Chicago
Behavioral Sciences, Division of Bio Psychology
Richard.Rosenberg@csulb.edu
Office: PSY 211
Lyric Russo, Lecturer
M.A., University of California, Irvine
Social Ecology
Lyric.Russo@csulb.edu
Office: PSY 105
Dorit Saberi, Lecturer
Ph.D., Arizona State University
Counseling Psychology
Dorit.Saberi@csulb.edu
Office: PSY 211
Brandi Santa, Lecturer
Ed.S., California State University, Long Beach
School Psychology
Brandi.Santa@csulb.edu
Office: PSY 219
Rosita Shouse, Lecturer
M.S., California State University, Long Beach
Industrial-Organizational Psychology
Rosie.Shouse@csulb.edu
Office: Online
Craig Siders, Lecturer
Ph.D., University of South Florida
Psychology/Neuropsychology
Craig.Siders@csulb.edu
Office: PSY 110
Hector Silva, Lecturer
M.S., California State University Long Beach
Human Factors
Hector.Silva@csulb.edu
Office: Online
Quincy Singleton, Lecturer
M.A., Pepperdine University
Clinical Psychology
Quincy.Singleton@csulb.edu
Office: PSY 110
Sherry Span (Department Chair), Professor
Ph.D., University of Southern California
Clinical Science
Sherry.Span@csulb.edu
(562) 985-7429
Office: PSY 100
Thomas Strybel, Professor
Ph.D., University of Arizona
Psychology, Human Factors, Perception
Thomas.Strybel@csulb.edu
(562) 985-5035
Office: PSY 425
Yada Treesukosol, Associate Professor
Ph.D., Florida State University
Behavioral Neuroscience
Yada.Treesukosol@csulb.edu
(562) 985-2116
Office: PSY 417
Steve Thorne, Lecturer
M.A., California State University, Long Beach
Industrial-Organizational Psychology
Steven.Thorne@csulb.edu
Office: Online
Zachary Tuttle, Lecturer
M.A., California State University, Long Beach
Psychological Research
Zachary.Tuttle@csulb.edu
Office: PSY 313
Guido Urizar, Jr., Professor
Ph.D., University of Florida
Health Psychology
Guido.Urizar@csulb.edu
(562) 985-5160
Office: PSY 225
Kim-Phuong L. Vu, Professor
Ph.D., Purdue University
Human Factors and Applied Experimental Psychology
Kim.Vu@csulb.edu
(562) 985-5021
Office: PSY 333
Christopher Warren, Associate Professor
Ph.D., Tulane University
Industrial-Organizational Psychology
C.Warren@csulb.edu
(562) 985-5025
Office: PSY 241
Amy Wax, Associate Professor
Ph.D., Georgia Institute of Technology
Industrial-Organizational Psychology
Amy.Wax@csulb.edu
(562)985-5023
Office: PSY 233
Dave Whitney, Professor
Ph.D., Michigan State University
Industrial-Organizational Psychology
Dave.Whitney@csulb.edu
(562) 985-5038
Office: PSY 323
Keikilani Williams, Lecturer
Ph.D., Loma Linda University
Experimental Psychology 
K.Williams@csulb.edu
Office: PSY 221
Arturo Zavala, Professor
Ph.D., Arizona State University
Behavioral Neuroscience
Arturo.Zavala@csulb.edu
(562) 985-2077
Office: PSY 429
  Daisy Dominguez, Administrative Support Assistant II
Daisy.Dominguez@csulb.edu
(562) 985-5001
Office: PSY 100
Jessica Dominguez, Administrative Support Coordinator II
Jessica.Dominguez@csulb.edu
(562) 985-1395
Office: PSY 100

Sheri Hale, Administrative Analyst/Specialist
Sheri.Hale@csulb.edu
(562) 985-5003
Office: PSY 102

Diane Roe, Graduate Advisor (Master's programs)
Diane.Roe@csulb.edu
(562) 985-5000
Office: PSY 215