Engineering Girls Internship
The Engineering Girls Internship will be on June 24-25, 2023. 
The 2023 internship will not include the overnight stays in the campus dorm out of an abundance of caution due to COVID-19. Participants will be asked to travel to campus daily and the adult participant for EGI 2023 must be a female participant.
What is EGI? 
The Engineering Girls Internship (EGI) program, at California State University, Long Beach, is a hands-on project-based program for middle-school-aged females. This program is conducted solely using funds gathered through charitable donations and is intended to broaden exceptional young women's knowledge of various aspects of engineering to encourage continued academic and professional success.
Throughout the internship, a number of laboratory-based activities make use of engineering tools and software to extend learning throughout the weekend. Students will have the opportunity to interface with multiple engineering and human factors university professors, professional engineers, and engineering managers in an informal "workshop" environment. 
Besides participating in the workshops, students will also have an opportunity to meet members of SWE (Society of Women Engineers) from the CSULB chapter. It is an open forum where students can ask the female engineers any budding questions they may have, and for the female engineers to share their insight and experience.
What is the purpose EGI? 
The purpose of the EGI program is to encourage academically-gifted young women to pursue STEM (Science, Technology, Engineering, Math) fields and motivate them toward exceptional academic and professional performance. 
Additionally, this program emphasizes many other aspects of growth as a professional and encourages the development of many skills, including teamwork, professional communication, and etiquette.
Last but not least, this program is intended to be fun! Many of the engineering workshops involve amusing hands-on projects, and this program is intended to promote laughter and foster friendships among the interns as well as inform. 
Who can participate in this internship program?
This program was designed for:
Female students entering the eighth grade in the upcoming fall.
Students who are academically-advanced in mathematics/science.
Students that show potential and interest in learning about engineering/technology. 
(View the How to Apply page for a full list of candidate requirements)
In 2017, EGI piloted a female family member advocate program, where the interns will learn about engineering alongside a female family member or guardian. Through the shared EGI experience, the family member can be an advocate for the young students during and after the program. 
For the 2023 EGI, a family member will be asked to participate in the program alongside the intern. The family member is required to be a female. 
To find out more about the program itself, please view our pictures from past program years or view our featured intern page, including a testimonial from a past intern. 
Who supports this internship program? 
Starting from 2015, the programs were funded in part by a generous donation from Ms. Enid J. Busser.  We thank Ms. Busser for her support!
EGI was cancelled in 2020 and 2021 due to the COVID-19 pandemic.  The 2022 program was administered as a smaller,  non-residential program due to COVID-19 precautions.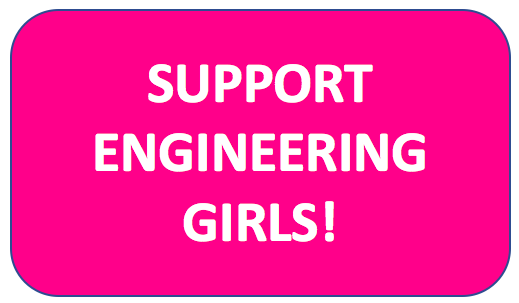 Originally established as part of a NASA University Research Center award to the Center for Human Factors in Advanced Aeronautics Technologies (CHAAT), the EGI program is a university outreach program designed to inspire the next generation of female engineers and scientists! 
Through CHAAT, The Engineering Girls Internship reflects a collaboration between the College of Engineering and the College of Liberal Arts at California State University, Long Beach. The program incorporates NASA educational content to introduce students to the important work done by professional engineers and scientists dealing with space exploration, air traffic safety, and scientific research that greatly influence the future of our nation.
While this program was originally implemented using money from the NASA grant mentioned above, this grant is no longer actively helping to fund this program, therefore, all funding for this program is gathered through charitable donations.
Please visit our Donation Page, if you are interested in helping to support this program.