Beach Forensics Continued Building Its Momentum
Beach Forensics continued building its momentum over another few busy weekends of competition. Two weekends ago, the team of Benjamin Robbins and Samra Tekle finished as finalists in Junior British Parliamentary Debate at the Mahaffey Memorial Tournament. That same weekend, Rachel Thibodeaux finished as a finalist in the rookie division at the American Debate Association Fall Championship. Thibodeaux advanced to the elimination debates as the 4th seed, and was recognized as the top individual speaker at the tournament – Thibodeaux's fourth consecutive 1st place speaker finish!
Last weekend, the team competed at Diablo Valley College. Rebecca Cantor finished in 2nd place in novice After Dinner Speaking. The team of Sebastian Chavez and Rachel Thibodeaux advanced to the Elite 8 in Open Parliamentary Debate.
Stay tuned for more updates! Beach Forensics will round out the semester with several back-to-back tournaments, and we hope to keep our momentum going strong!
55th Annual Comparative Literature Conference – Call for Proposals
CFP: 55th Annual Comparative Literature Conference
Outcasts and Outliers in Literature, Music, and Visual Arts
Wednesday and Thursday, April 7-8, 2021
The Comparative World Literature Program at California State University, Long Beach, invites abstracts for presentations at its 55th annual conference in Long Beach, California on the topic of Outcasts and Outliers. In accordance with university policy, this conference will be virtual. It is the hope of the conference committee that this virtuality will enable a more diverse group of academics to participate.
From the canon wars of the 1980s and 1990s to the debates over the place of genre fiction, popular culture, and digital media in the classroom, to the more recent amplification of critical race and ethnic studies and the appreciation of creative production by people from historically marginalized groups, the question of what to include—and what to omit—continues to provoke debate and response. But what do we do with those texts, topics, and people who have been cast out, or those who are such outliers that they were never included? Likewise, how do we challenge the authority of those who wield the power to decide who / what is included? This conference will focus on examining and interrogating the notions of outcasts and outliers of literature, music, and the visual arts. That may mean attention to little-known texts, genres that are not typically addressed in a Comparative Literature context, characters and communities pushed into the margins, and the notion of marginality itself. We encourage papers centering the perspectives of Black, indigenous and racialized people of color and other marginalized communities. We invite papers on the following topics:
Ambivalent, hybrid, fragmented, or conflicting identities
Mixed race and interracial interactions
The interstices of ethnicity, gender, and race
Intra-racial and inter-racial discrimination
The alienated "other" as a trope
Vulnerability and precarity in the time of COVID-19
Sites of erasure and institutional violence (e.g., deportation centers, police brutality, healthcare policies, lack of emergency response to natural disasters)
Questions of trans and genderqueer identity
Settler-colonial legacies of injustice
Afrofuturism, speculative fiction, and inclusive futures
The concept of misfits and misfitting
Intersections with disability justice, crip time, and embodied difference
Kinship, community, and the politics of care in the margins
The exilic intellectual (e.g., Said)
We are thrilled to announce that the Plenary Talk will be given by Dr. Theri Pickens, Professor of English and Chair of Africana at Bates College. The title of Dr. Pickens' talk is: "After almost 100 days: Race, Disability, and A Head."
Proposals for 15-20 minute presentations should clearly explain the relationship of the paper to the conference theme, describe the evidence to be examined, and offer tentative conclusions. Abstracts of no more than 300 words (not including optional bibliography) should be submitted by February 15, 2021. Please submit abstracts as a Word document as an email attachment to (comparativeworldliterature@gmail.com). Please do not embed proposals in the text of the email.
The conference committee will review all proposals, with accepted papers receiving notification by March 2, 2021.
https://cla.csulb.edu/departments/complit/comparative-literature-conference-outcasts-and-outliers/
Political Science Professor Will Continue Breaking Boundaries this Fall
Dr. Matthew Lesenyie is a professor with a story that plenty of CSULB students could relate to. From humble beginnings, he worked odd jobs throughout his college career and juggled classes with internships. It all ultimately led to CSULB, where he is joining the faculty in the political science department in the College of Liberal Arts this fall. 
Dr. Lesenyie started his academic career at MiraCosta Community College, where as a freshman he found his interest in politics. He transferred to UC Davis, where he received his bachelor's degree, and ultimately his doctorate, in political science.
Along the way, he got to see the political process first-hand in Sacramento while working at Gov. Arnold Schwarzenegger's Office of Constituent Affairs and the Office of Planning and Research and in the Office of the State Assembly Chief Clerk. He also received several awards, including the Marvin Zetterbaum Award for Excellence in Graduate Student Instruction and the Dean's Prize for Best Oral Presentation in Social Sciences. 
Underneath his success lies a great deal of hardship. When Dr. Lesenyie was 14, his father died.
"What I really missed was having a father figure to watch all my success and give me those little bits of advice along the way," he says. "My friends, they got a dad to lean on at age 23, or age 26, who can just say 'Don't trust that person' and 'Don't do that with your money.'"        
His mother became an alcoholic, and throughout school, he took care of her, but balancing school and home life became one of his toughest struggles, and he had to make a devastating decision. 
"I couldn't do both. It took me years to figure that out," he says. "Pretty much my working life before grad school, I did a lot of taking care of my mom. I went to grad school in 2009, and really that's the last year I tried to lean in and save my mom."
His decision made success that much more important, and his academic record is a testament to his persistence as a hard worker. Not only that, but the lessons he learned while growing up and struggling in college are ones he says he reflects on in the classroom as a professor.
He began teaching as an associate instructor at UC Davis in 2016. The subject he took on — race politics — hadn't been taught at the university in about 20 years. He almost didn't want to teach it, he says. 
"There are a lot of reasons why people don't teach that class," he says. "I think there's a lot of folks who feel like they can't. But the other thing, the most insidious part, which could be in the class itself, is because political science is dominated by a white upper-class."
His colleagues described teaching the subject as a "career killer," and because of the pressure, he almost opted out, too. In the end, though, he couldn't let himself.
His decision to teach the course was much more than just a statement: It led to results. "Out of all my classes, more people have gone to law school from that class, which I think says a lot about the people who want to take it, who already have the orientation towards social justice," he says.
Dr. Lesenyie's desire to teach race politics eventually led him to join the faculty at CSULB, where he will be teaching that subject, along with Intro to American Government.
Other universities have had the chance to hire him full-time as a race politics professor, he says, but chose not to. "It was like a hiccup in the direction of 'Hey, we need to change,' and then they didn't do it," he says. "Long Beach did not have that hiccup. They charged forward."
Dr. Teresa Wright, chair of the political science department, says of Lesenyie, "He's the whole package: a terrific scholar doing important and timely work, a natural teacher who sees teaching as a vocation, and a sterling colleague with an impressive record of community service."
Growing up in Section 8 housing, Dr. Lesenyie says he saw the police and ambulance multiple times every day. He dreamed of understanding the institutions of the world and how they affected not only his own life, but the people around him.
"It is so exciting to me to understand why that was and to explain it to people who otherwise would hear the truth from Tucker Carlson," he says. "It's really cool to be that expert. This is the expert I've always dreamed of being, and now as a job, I get to educate people on the truth. It's friggin' awesome."
Profile story by Pete Escobar
DEPARTMENT OF POLITICAL SCIENCE WELCOMES NEW PROFESSOR
Dr. Matthew Garcia is deeply committed to our University's mission and to serving our diverse student community. His expertise in racial and ethnic politics with a focus on Latinx political representation will make a valuable contribution to our department, college and university.
Beach Forensics Wins Again: A Very Successful Start to Fall
Beach Forensics has had a busy few weekends chocked full of success. A few weekends ago, the team competed at the Crossman Invitational Tournament in National Parliamentary Debate and International Public Debate. In National Parliamentary Debate, the team of Sebastian Chavez and Rachel Thibodeaux advanced to the Round of 32, with Thibodeaux being recognized as the 10th place individual speaker. In International Public Debate, Jemmy Monroe received a silver medal and was recognized as the 2nd place individual speaker, and Rachel Thibodeaux received a silver medal, winning the coveted 1st place individual speaker award at the tournament.
Over Halloween weekend, the team competed in Policy Debate at the Jesuit Invitational, hosted by Gonzaga University. In the open division, the team of Diego Flores and Noah Christiansen finished with a 3-3 record, barely missing out on a Round of 32 appearance. In the rookie division, the team of Christopher Steveson and Rachel Thibodeaux advanced to the elimination debates as the 2nd seed, making it all the way to the Final Four where they were defeated on a razor thin 3-2 decision. Steveson was recognized as the 4th place speaker in the division, and Thibodeaux was recognized as the 1st place individual speaker! Overall, the team picked up victories over CSU Fullerton, Arizona State University, Monmouth, University of Mary Washington, Western Washington University, the University of Louisville, and Georgetown.
This past weekend, the team hosted the annual Fall at the Beach Invitational and fielded two teams in Policy Debate. In the rookie division, the team of Garret Novak and Rachel Thibodeaux advanced to the elimination debates as the 2nd seed, making it to the championship debate and finishing in 2nd place after a very close 2-1 defeat in the final round. Novak was recognized as the 10th place individual speaker (at Novak's debut tournament!), and Thibodeaux was recognized as the 1st place individual speaker in the division. That marks three consecutive tournaments that Thibodeaux has not only advanced to the elimination debates of a tournament, but also was recognized as the top individual speaker at the tournament! In the open division, the team of Diego Flores and Noah Christiansen went undefeated, advancing to the elimination debates as the number one seed and going on to win the tournament championship against NYU! Flores was recognized as the 2nd place speaker in the division, and Christiansen was awarded the 1st place speaker in the division! Stay tuned for more updates as Beach Forensics continues building momentum!
Linguistics Professor Will Honor Her Language At CSULB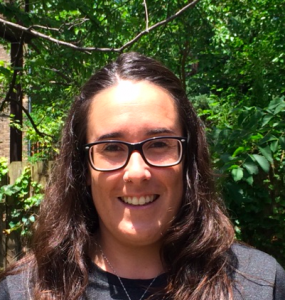 Dr. Itxaso Rodríguez-Ordóñez believes that studying language can provide us with a deeper understanding of how we live our lives, along with insight into how people from different walks of life are perceived by society. She will be sharing her knowledge and perspectives with students this fall as a new professor in the College of Liberal Arts' linguistics department.
"Understanding language is also a way to understanding people, because language and people are so intrinsically related," she says. "We sometimes use language to discriminate against others, or to help others, right? So, I think that understanding how we build the stereotypes, and how languages can create boundaries and connections with other people, can also help you understand why it is that we make those choices. It kind of gives us a window as to what society thinks."
Dr. Rodriguez has first-hand experience with these concepts. She grew up in the Basque Country, an autonomous community with provinces in both France and Spain that is not officially a country, but is referred to as such because the people who live there speak the Basque language, which translates the word "country" to "population."
Dr. Rodriguez says that the Basque language is one of the main drivers of her interest in linguistics — not just because she grew up speaking it, but because she was almost not allowed to learn it at all. When she was a child, Spanish dictator Francisco Franco forbade the use of any language other than Spanish. "You could be killed if you spoke the [Basque] language," Dr. Rodriguez says. "The language almost died in the  '70s."
After Franco died, she and her parents were finally able to learn the language, but they then encountered another, surprising strain of discrimination. She was discouraged from participating in or conducting any research relating to the Basque language in school because she wasn't considered a real speaker of the language — all because she and her parents didn't learn it natively.
"It was very hard for me to deal with because it was part of my identity," she says.
Rather than giving up, however, Rodriguez decided to use her challenges to fuel her ambition. Her professors started to take note of her drive to study people like herself — people who had to learn the Basque language from non-native speakers — and the social effects it had on them. "I decided that I should study people like me, meaning that that hardship turned into a very, very productive career," she says. 
Dr. Rodriguez received her bachelor's degree from the University of Deusto in Bilbao and her master's and doctorate in Spanish linguistics at the University of Illinois Urbana-Champaign. With her degrees in hand, she landed a job teaching at Southern Illinois University, where she worked for four years before coming to CSULB. 
She has had articles and research published in the Journal of Language Contact, which focuses on languages and their relationships to one another. Most recently, she has been working on an article that covers the social linguistics of Basque and how the language is spoken differently by different people just like herself. "I'm really happy and really proud of that paper," she says.
In the fall, Dr. Rodriguez will be teaching an Introduction to Language Acquisition course, which will discuss how children pick up languages in their adolescent years, and hopes to teach bilingual language acquisition in the future. She will also be teaching Laboratory Phonetics, which will focus on the sounds that the human body makes and how those sounds create identity markers in languages, like accents.
Rodriguez said she chose CSULB because its diverse student population is a calling to broaden her knowledge of other languages. "One of the first things that actually attracted me the most is that it's a Spanish-serving institution, and also a minority-serving institution," she says.
Dr. Nancy Hall, chair of the linguistics department, commented on Dr. Rodriguez's diverse knowledge of linguistics, noting that she "brings an impressively broad knowledge of different areas of linguistics. Her research on the linguistic landscapes of neighborhoods undergoing gentrification is of particular relevance to the Long Beach and Los Angeles area. Students who met her appreciated her enthusiasm, energy and readiness to mentor."
Profile story by Pete Escobar
CLA and Social Justice: Black Lives Matter
In light of the recent protests and statements in support of Black Lives Matter and other anti-racist organizing efforts, the College of Liberal Arts is highlighting how its courses incorporate issues related to Black Lives Matter. We will highlight one course each month.  You can view all of our courses here: https://cla.csulb.edu/black-lives-matter/
See the description below detailing how CLA faculty advance the anti-racist messaging of Black Lives Matter through assignments, readings, and pedagogical practices that affirm the lives, history, and culture of Black people across the globe. Descriptions fall into one of three categories—Long-Standing Practices, Recent Changes, and Future Plans—designed to demonstrate the ongoing nature of anti-racist efforts:
Instructor: Emily Berquist Soule
Course: HIST 460: Slavery in Latin America
This course ties the history of slavery and the slave trade in Latin America (ca. 1500-1900) into the broader history of structural oppression and racism in the Western world, linking the beginnings of racialized discourses of discrimination to contemporary phenomena, like the prison-industrial complex in the U.S. and its overwhelming focus on preying on people of color. Students study not only how slavery was justified, operated, and sustained, but also how slaves and free people of color fought against it, both ideologically and with violence.
New Linguistics Professor Hopes to Expand the Department
When Dr. Anna Bax first saw the job description for the faculty appointment she'll fill in CSULB's linguistics department this fall, she immediately knew it was the job for her. It perfectly described the linguist she wants to be, she says. 
The linguistics department at CSULB is a collaborative one, she says, which means she'll be able to expand her research. She's not only a sociocultural linguist, but is also involved in language documentation and revitalization, as well. 
"There aren't a lot of jobs that would allow me to do both of those fully; at a lot of jobs, I would just have to pigeonhole myself and be one or the other," she says. "But here, I could be both of those things, full steam ahead." 
Her expanded opportunities with the department were a big part of the reason that she chose CSULB, but there was another important factor that helped solidify her choice:  the department's orientation for social justice. She says it's important not only to her, but also for the field of linguistics. "Linguistics is not apolitical and language is not apolitical, and this department recognizes that," she says.
Starting in the fall, Dr. Bax will be teaching courses in The Nature of Language and Language and Social Justice. 
"The department of linguistics at CSULB is really well established," Dr. Bax says. "There are a lot of amazing scholars who I'm excited to call my colleagues."
Her academic career started at Pomona College, where she found her interest in linguistics and earned her bachelor's degree in the subject. She then moved up to Santa Barbara, where she taught and obtained her master's and doctorate degrees in linguistics from UCSB.
In her time at UCSB, she became passionate about studying Mixtec languages, a group of languages that have migrated to the U.S. from La Mixteca of Oaxaca in Mexico. Her interest in the community grew because a number of the Mixtec people were present in Oxnard and Ventura County, near UCSB.
With the rise in Mixtec languages in the U.S., Dr. Bax found an opportunity to help a language that wasn't receiving any institutional support. "There are 20,000 people living in this community, speaking these languages, and yet there's no support for court translators, school translators, medical translators," she says.
Since 2015, she has been working to provide a support system for Mixtec languages. She has helped document the language in order to better understand it and its many variations, and she's worked directly with Mixtec speaking community members to find out how their language affects their experience in the U.S. 
It's all part of an even bigger problem she's fighting: language endangerment, or societal pressure that suppresses language. It's something that has killed languages in the past, she says, and she is trying to prevent it from happening in the Mixtec community.
Working at CSULB, she will continue her efforts to help the Mixtec community. She hopes to expand her reach to the Long Beach community, researching cultural languages in the areas around the university.
Dr. Nancy Hall, chair of the linguistics department, says she's proud to have Dr. Bax join the department. "We were greatly impressed with her intellect and scholarly contributions, her commitments to minoritized language communities, her collaboration with community members and students, and her mentoring, advocacy and recruitment of students from indigenous communities in the U.S. and in Mexico," Dr. Hall says.
Another goal Dr. Bax hopes to accomplish at CSULB is expanding the understanding of linguistics by including multicultural speakers in the profession. "There's a lot of white people and settlers studying indigenous people and people of color's language," she says. "My hope for my time at Long Beach is to be able to recruit students to linguistics who are themselves speakers of [all types] of languages."
Her ultimate goal is to have "a thriving community within the linguistics department of students who have personal connections to what they are studying, and who wanted to use the tools of linguistics not only to fulfill their goals, but to transform what linguistics is and what it can be."
Profile story by Pete Escobar
The Harry S. Truman Scholarship Foundation
The Truman Foundation, created as a living memorial to President Truman, is committed to attracting young, bright leaders to public service. In addition to offering $30,000 towards graduate education, the Foundation nurtures, supports, and sustains the ambitions of young leaders, building a sense of community among a cohort, but also enabling opportunities for mentorship among different cohorts. After their undergraduate education and before beginning a graduate program, scholars are placed for 3 to 24 months in Washington DC in positions with the federal government or with an NGO.
The Truman is an extremely competitive national scholarship open to students fitting the following profile:
Students must
be a US citizen
be an undergraduate student at junior-level standing, or senior-level standing but in their 3rd year of college enrollment
be committed to bringing about change in a social, political, or environmental cause
be committed to improving the ways in which government agencies, NGOs, or educational institutions serve the public
be interested in getting a graduate or professional degree (a master's, a doctorate, a law degree, Master of Public Administration, Master of Public Health, Master of Education, Master of Public Policy, or Master of International Affairs)
have strong enough grades to gain admission to a graduate program
have regularly read a national newspaper and thoughtful periodical
have a substantial and sustained record of service as shown by participation in:

student government and / or campus-based extra-curricular activities
non-campus related community service activities
government internships, advocacy or interest groups, non-partisan politics, military / ROTC
partisan political activities and campaigns

be capable of analyzing a public issue in their intended career area and presenting their findings in a one-page memo to a government official who could take action
Visit the website: How to Become a Truman Scholar and 2020-2021 Bulletin of Information.
NB: The application requires a personal statement & a policy proposal that must address an identified problem, the proposed solution, and the obstacles / implementation challenges foreseen; it must be presented in the form of a memo to the government official who the candidate feels might have the greatest impact in resolving the problem.
Each university may nominate up to four candidates, plus three eligible transfer students. There will be a first selection at the campus level and the selected finalist(s) will be nominated for the Truman scholarship.
Deadline for campus-level selection: December 11, 2020.
Deadline for online submissions for the 2020 competition: February 2, 2021.
Further questions? Please contact Dr. Aparna Nayak.
CLA Welcomes Veteran Journalist and Lecturer to Tenure Track This Fall
A veteran journalist with more than 1,000 published articles and op-eds, Teresa Puente has spent nearly 20 years covering topics related to immigration and the Latinx community. Her expertise in bilingual journalism and social media caught the attention of the journalism and public relations department in 2016, where she was hired as a full-time lecturer. After four years in the position, she was awarded the title of assistant professor and will enter the tenure track in the fall. 
A passionate supporter of quality journalism, she credits an excellent faculty and diverse student body for her enthusiasm for teaching at CSULB.
"I just fell in love with the campus and the students," Puente says. "I get the opportunity to work with our Latinx students and to train the next generation of journalists. I really believe in our students, and I believe in our mission."
A leading expert in Latinx issues, Puente is channeling that knowledge and experience into bilingual journalism education and Latinx news media discourse studies. Dr. Jennifer Fleming, chair of the journalism and public relations department at CSULB, says Puente is an exceptional colleague and journalist and is thrilled to welcome her on the tenure track. 
"She is an innovative and trendsetting educator," Fleming says. "She has pushed our curriculum in new and exciting directions in social media and bilingual journalism instruction since she first joined the department as a lecturer in 2016."
Before joining the faculty at CSULB, Puente was an associate professor at Columbia College Chicago, where she created the Social Media Storytelling course now offered at CSULB. A popular class for journalism majors, the course teaches students how to use social media as a journalistic tool to create original stories, break news and publish real-time updates. 
Puente, who holds a bachelor's degree in journalism and political science with a minor in Spanish and a master's of fine arts in creative writing, is the first teacher of bilingual journalism at CSULB. Her Bilingual Magazine Reporting and Production course gives students the opportunity to report on an array of issues facing underrepresented communities. Under her guidance, students have created award-winning videos, podcasts and articles covering topics such as immigration, education and politics.
In 2019, Puente and her bilingual journalism students launched the first Spanish-language news magazine in Long Beach: Díg en Español. This groundbreaking publication has been a goal of Puente's since she first came to CSULB.
"Bringing more enterprise reporting from diverse communities is one of the main reasons I came here," she explains. "Díg en Español is part of the growth of Spanish-language bilingual journalism in the U.S. today. This summer we're launching our own website with even more content."
A Chicago native, Puente worked extensively as a staff reporter and writer for the Chicago Sun-Times and the Chicago Tribune, two of the city's largest publications. A proponent of underrepresented voices in the mainstream media, she was one of the first journalists to write extensively about the Deferred Action for Childhood Arrivals (DACA) program in early 2001. She continues to work as a freelance journalist, with recent articles and commentary in numerous publications, including Time, The Guardian, and Vice.
"For a while I've focused on U.S. media coverage of the Latinx experience and how Latinx people are portrayed in the media," Puente says. "My focus now on the tenure track will be mainly academic, as I've been invited to submit a book proposal in bilingual journalism."
In 2000, Puente won the Studs Terkel Community Media Award, which recognizes journalists who are telling stories about communities that are often overlooked by the mainstream media. Receiving the award was one of the greatest moments in her life, she says.
In addition to teaching and freelance writing, Puente is a facilitator and editor with the OpEd Project, a non-profit venture dedicated to increasing diversity in the media through thought leadership. Always advocating for underrepresented voices, her work includes leading public seminars and public voice fellowships at universities and with nonprofit leaders. She also mentors scholars and nonprofit leaders to help them publish in local and national media outlets.
Profile story by Kevin Bollman